About Us
About Us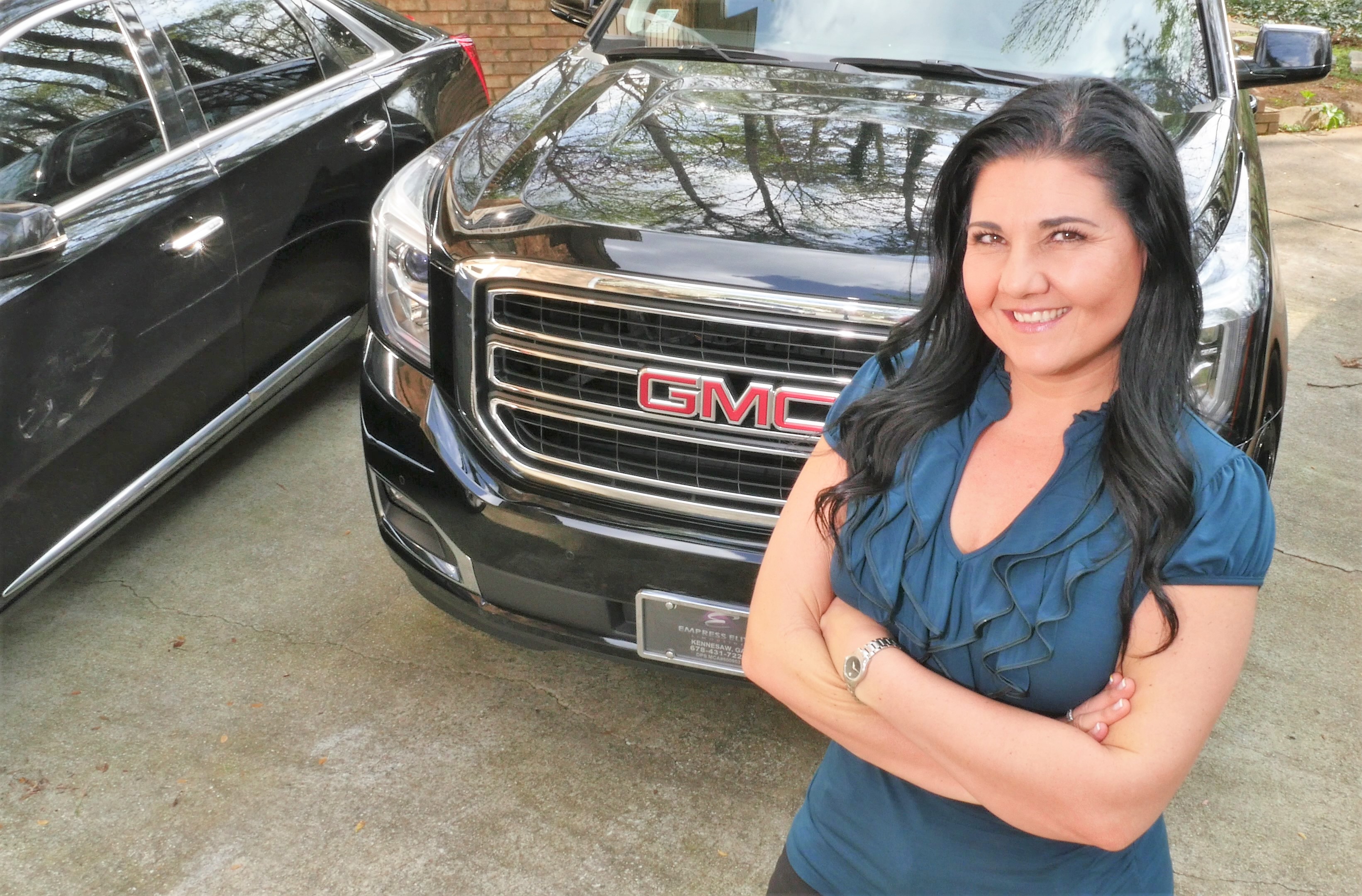 Maria Priestly, founder and owner of Empress Elite Limousine, has an extensive background in Management and Customer Service. While working for Corporate America she decided to study and research the fascinating limousine industry. After thoroughly researching the limousine industry she decided to start a limousine business that offers top notch customer service, luxury transportation service that meets the needs of the Atlanta metro community. The business was an immediate success and offers services for airport transportation, weddings, proms, special nights out, sporting events, concerts, and so much more. Maria started this family owned business in February of 2010, and the business has continued to thrive and grow. Word of mouth referrals from highly satisfied customers has been critical to the success of her business.
Maria had an epiphany during the morning of January 1, 2016 while having coffee with her best friends as they wrote and shared each other's goals with one another. Her friends knew her passion was her business, and encouraged her to follow her heart. After managing a full-time job, the limousine business and being a mother of two beautiful girls, Maria decided to resign from her corporate job after 19 years to concentrate fully on her limousine business.
Maria is many things…she is a driven Latina, a female business owner, but most importantly she is a Mom. Her two daughters motivate her to accomplish every goal she sets in her life. She enjoys giving back to the community by volunteering and providing limousine services any time she can. She is currently a board member of the Greater Atlanta Limousine Association (GALA), an active member of Kennesaw, Marietta and Acworth business associations and proudly supports charitable efforts through Metro Atlanta.
She started the business early in 2010 when other limousine businesses were going out of business due to economic factors. Despite the odds of being a female Latina in a male dominated industry she persevered. She believes in the American dream that if you work hard, are passionate, and diligent that anything is possible. The risk was worth the reward. Today she is happier than ever doing what she loves, grateful for all the wonderful clients that support her business, and the opportunity to meet great people every day.